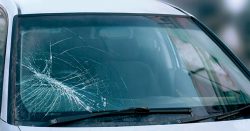 Chips, cracks and other blemishes on your auto glass are annoying and potentially distracting—not to mention dangerously compromising to the integrity of that glass. Instead of driving around trying to ignore damage to your auto glass, call the professionals at Clear Lake Auto Glass for auto glass repair in Webster, Friendswood, and League City, TX. We'll make sure your glass is restored to perfection, no matter what condition it's in.
Our auto glass repair capabilities span the gamut of service, to ensure you're not only getting a restorative solution but one that's also cost-effective! Some of the glass services we offer to customers include:
Windshield repair
Rock chip repair
Door glass repair
Vent glass repair
Mirror repair
Back glass repair
From chips and cracks caused by road debris, to intentional damage caused by vandalism, we're adept at tackling all types of repairs. In fact, we can even come to you if your vehicle isn't safe for the road. We administer auto glass repair solutions quickly, enabling us to work wherever your vehicle is!
Auto Glass Replacement
If the damage is extensive and your glass is compromised beyond a safe degree, we also offer auto glass replacement in Webster, TX. In many cases this is a cost-effective and long-term option that restore the integrity and value to your vehicle's glass.
Insurance Claims
Working with your insurance to handle an auto glass claim? We can help! We frequently handle claims work and can assist you in getting the repairs you need. Many insurance companies actually encourage claims involving auto glass, because they're seen as an investment in safety and vehicle longevity!
Don't drive another mile with a cracked windshield or damaged mirror glass. Contact the professionals at Clear Lake Auto Glass today at 281-488-8885 and get repair or auto glass replacement services right away. We welcome your vehicle at our shop or we can come to you—whichever is more convenient for your situation! We also offer power window repair and window tinting!