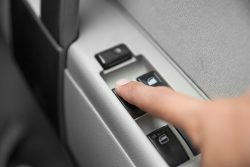 Power windows are one of the modern luxuries of any vehicle… until they stop working. We are the experts on power window repair in Webster, TX. A window that's stuck up—or worse, stuck down—can be a huge inconvenience while you're driving. Clear Lake Auto Glass will make sure that when your power windows stop working, we're here to set them right again.
Our capabilities when it comes to power window repair in Webster, Friendswood, and League City, TX are encompassing. Our team has a depth of experience in getting to the bottom of the problem, resolving it and making sure your windows are restored to full working order. We'll make sure they function as flawlessly today as they did when you first purchased the vehicle.
Window Motor Repair
Most often, the trouble with power windows can be directly routed to the motor powering their motion. Motors have a tendency to die out or malfunction, leaving the window stuck in whatever position it was in when the component finally gave out.
Our team is able to quickly open your door panel and perform window motor repair in Webster, TX, by either fixing the existing motor or replacing it entirely with a new, fully-functional version. We use OEM parts whenever possible and try every solution to save you money on repairs.
Complete Repair
If a burnt-out motor isn't the problem with your power windows, we'll find out what is. Sometimes it's an electrical issue; other times it comes down to mechanical failure. Our experienced techs quickly assess the problem from all angles to determine exactly what needs to be fixed. Then, we implement a solution that's restorative and lasting.
If your power windows are on their last legs or have already experienced a malfunction, waste no time in calling us today for power window repairs, auto glass repair, and window tinting you can count on. Contact us at 281-488-8885 today and we'll deliver repairs swiftly to your vehicle, no matter the make or model.